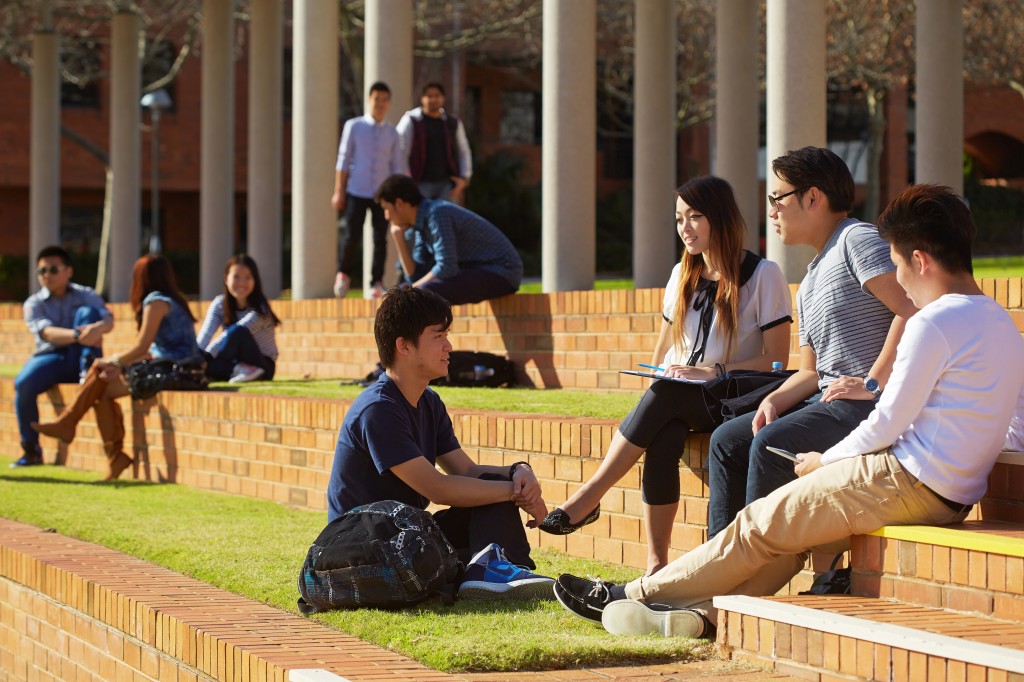 Curtin College is your pathway to a bachelor degree at Curtin University, Western Australia's largest university. If you do not qualify for direct entry into Curtin University, a Curtin College Diploma will help you gain entry.
We are on campus at Curtin University in Perth, so you will experience university life from day one. As a Curtin College student, you will be able to participate in University events, join clubs and enjoy other Curtin campus facilities.
Since 2000, Curtin College has helped over 10,000 students realise their dreams of a Curtin University bachelor degree.
Curtin University is ranked in the top one per cent of universities worldwide in the Academic Ranking of World Universities 2018 and have risen 20 places to 230th in the world in the QS World University Ranking 2020.
Curtin College is located in Building 205 on Curtin University's Bentley Campus.
You can visit us from Monday to Friday between 8.00AM and 4.30PM
Why Curtin College?
Students studying first year units will gain a Diploma qualification, as well as entry into the second year of their chosen bachelor's degree at Curtin University. Curtin College Diploma (Stage 2) = Year 1 of your Curtin bachelor's degree.
Fast-track options are available, with the trimester system offering 3 intakes per year for some courses.
Small classes sizes (around 25 students), so you can count on extra help and support when you need it.
Cultural diversity – around 1,200 students from 40 countries, at Western Australia's largest University.
You are already on-campus, on-track. We are here to support you, all the way.
Who is Curtin College for?
Curtin College is for students who
wish to attain a Curtin University bachelor's degree
do not meet Curtin University's minimum entry requirements
have completed Year 12 but did not obtain a high school graduate certification
are of mature age and need an alternative pathway to university
Course Areas
Business and Commerce
Engineering
Health Sciences
Architecture and Construction
Communications, Design & Arts
Computer Science and Information Technology
Postgraduate Preparation Program (PPP)
Graduate Certicificate