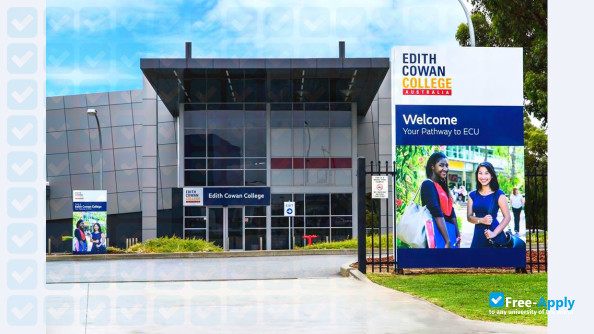 Your direct pathway to Edith Cowan University
Alternative pathway into Edith Cowan University's undergraduate degrees. Edith Cowan College's fast-track Diploma courses are based on the ECU curriculum, and are equivalent to the first year of an ECU bachelor degree.
Why?
Fast-track your university pathway into one of Australia's best institutions.
Complete your Bachelor degree in 2.5* years (*some conditions apply, e.g. Nursing and Engineering pathway).
More individualised classroom interaction mean you get more personalised attention from lecturers.
Fantastic locations with some of the most modern and up-to-date facilities on-campus.
Edith Cowan College provides you with a solid foundation to a degree that enables you to be job-ready and career-focused.
Where
Edith Cowan College delivers their pathway programs on ECU Joondalup Campus West and their English Language programs on the ECU Mount Lawley Campus.
When
Start in: February, June or October.
Who
Join approximately 700 Australian and International students from all over the world.