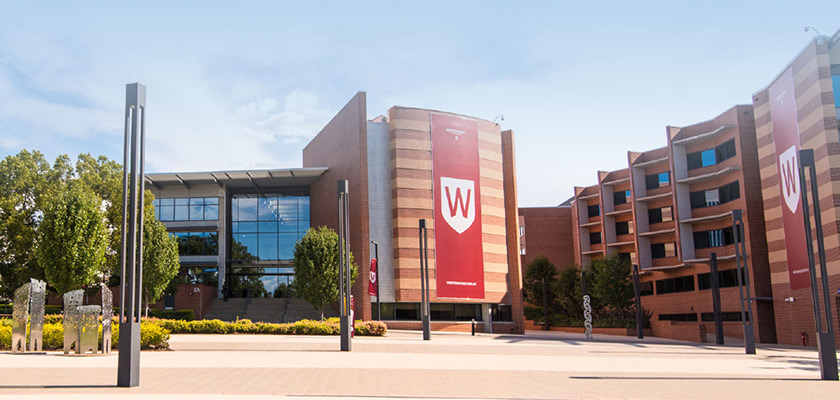 Western Sydney University International College
The College at Western Sydney University is the perfect bridge for domestic and international students transitioning from secondary school to the degree programs offered at Western, or, into a postgraduate program. Successfully completing one of our Academic Pathway Programs guarantees you a place at Western Sydney University, and our highly-qualified staff will make sure you graduate from The College with the necessary skills to take on a bachelor degree.

The College is also home to one of Sydney's largest IELTS Testing Centres situated in Sydney Olympic Park, where the wide range of our English Programs and Preparation courses are held.
The College RTO (90319) at Western Sydney University provides quality ASQA accredited programs to enterprises, community organisations and university stakeholders to help build the workforce capability requirements of Australia.
Study Areas
University Foundation Studies: Business
University Foundation Studies: Health Science and Nursing
University Foundation Studies: Science
Diploma in Arts
Diploma in Business
Diploma in Engineering
Diploma in Information and Communications